AIMEN

Supported by the CNRS, Ifremer and University of Brest, AIMEN is the second thematic school organized by the LabexMER.
Over 70 young and established scientists assembled at IUEM and contributed to the success of this summer school, with the common aim to strengthen knowledge and understanding of marine ecosystems functionning, within global change framework.

AIMEN attendees
Organized on five days, each one bei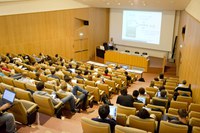 ng dedicated to a specific theme,
the thematic school proposed topical key lectures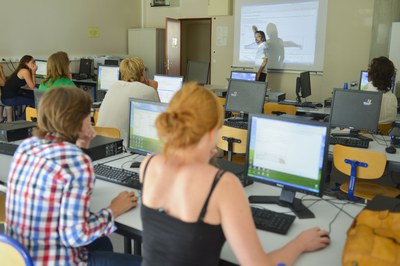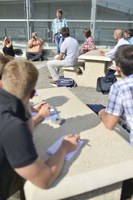 and technical sessions (roundtables / discussions) on specific scientific issues linked to the lectures.
AVAILABLE DOWNLOADS
All lectures have been recorded and can be revisited by selecting the following links :
PDF of the lectures are also available as downloads :
Sponsors
AIMEN School was organized in the framework of and mainly funded by the LabexMer and CNRS educational actions, with additional support from the University of Brest (UBO), Ifremer, Région Bretagne, Conseil Général du Finistère, and Brest Métropole Océane. We wish to thank all the sponsors to have made this event possible.